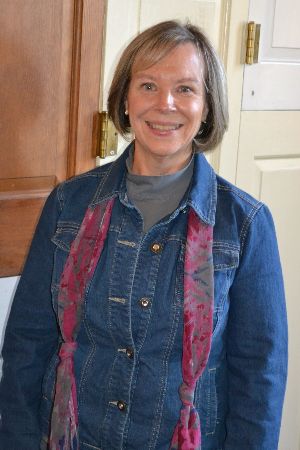 New role
New role
(Editor's Note: The following is part of a series of stories about providers that Richland Newhope partners with to provide services for people with developmental disabilities in Richland County.)
It's not unusual to make a career change after working in one field for a long time. Many of us have done that. It can be reinvigorating.
Michelle Weirich made such a change in 2018. After 21 years working in various capacities with the Madison Local Schools, Michelle decided to leave the education field and become an independent provider of services to people with developmental disabilities.
"A friend of mine is an independent provider, and she knew that I wasn't loving what I was doing," she says.
Michelle's last position at Madison was as a teacher in the high school's hospitality program which involved several special needs students. They were responsible for operating the Ramble Inn – a full-service restaurant at Madison High School.
"It was a job that I found hard to leave at work," says Michelle. "I needed a break. I still love this population…and I still wanted to be helpful in their lives."
"I thought this (independent provider) would be a good way to do it," she adds. "I could flex my hours and work with them more in a way that I wanted to work with them."
Michelle became certified as a provider in September of 2018. She says the process wasn't that difficult and took only about two months. It includes background checks and becoming certified in first aid and CPR.
Her first client was a man in his mid-40s who lives in his own apartment and needs help with things like laundry, meal prep, going to doctor's appointments, and shopping. Michelle provides 14 hours of assistance each week.
Within a couple of months she added another client and says ideally she would like to work 25 to 30 hours a week. There is no minimum for independent providers.
"I kind of like not going to the same place and doing the same thing every day," she says. "It's a different routine. It doesn't feel like work."
Michelle says she's already encouraging others to consider becoming an independent provider.
"If you have a heart for people, I think this would definitely be something you might want to consider," she adds. "The hours are flexible. You can take a couple at a time to an activity if you want to – maybe help them form some friendships."
Michelle hasn't totally given up her former profession. She and another provider are occasionally teaming up to do cooking classes for their clients.
"So I'm still going to possibly have the opportunity to continue teaching – in a fun way," she points out. "I love my job!"
« Back to Stories