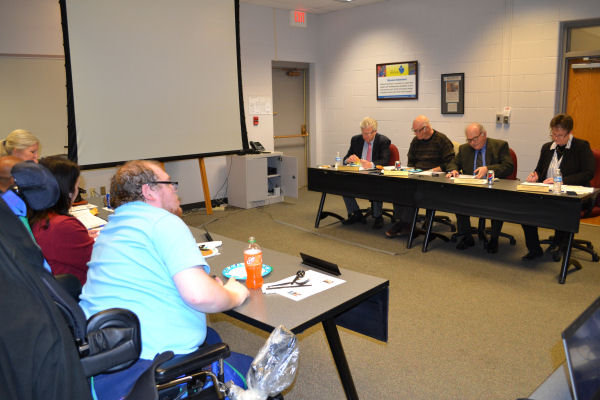 DD Board reorganizes for 2019
NEWS RELEASE
FOR IMMEDIATE RELEASE – JAN. 23, 2019
Contact: Jane Imbody, Director of Community Education, at 419-774-4215 or jimbody@rnewhope.org
DD Board reorganizes for 2019
(Mansfield, OH) - The Richland County Board of Developmental Disabilities held its 2019 re-organizational meeting on Wednesday, Jan. 23.
Stephen Swank will serve as president. Swank has been a board member since 2014 and previously served as vice-president and secretary. He is also is a board trustee for the Ohio Association of County Boards Serving People with Developmental Disabilities (OACB).
The other officers for 2019 are Richard Otto, who will serve as vice-president, and Michael Howard, who was elected secretary.
The board will continue to hold its regular meetings on the fourth Wednesday of the month at 11:30 a.m. at Richland Newhope's Administrative Offices, 314 Cleveland Ave., Mansfield. There will not be a meeting in July and November, and the December board meeting will be held on Dec. 11. All meetings are open to the public.
Other members of the DD Board are Amanda Chapman, Geneva Cummins, Nicholas Gesouras, and Nicolas Comstock.
Richland Newhope (Richland County Board of DD) supports more than 1,600 Richland County residents through early intervention, preschool, transition services, day services, supported employment, residential, therapy, and other family support programs.
###
« Back to News Releases