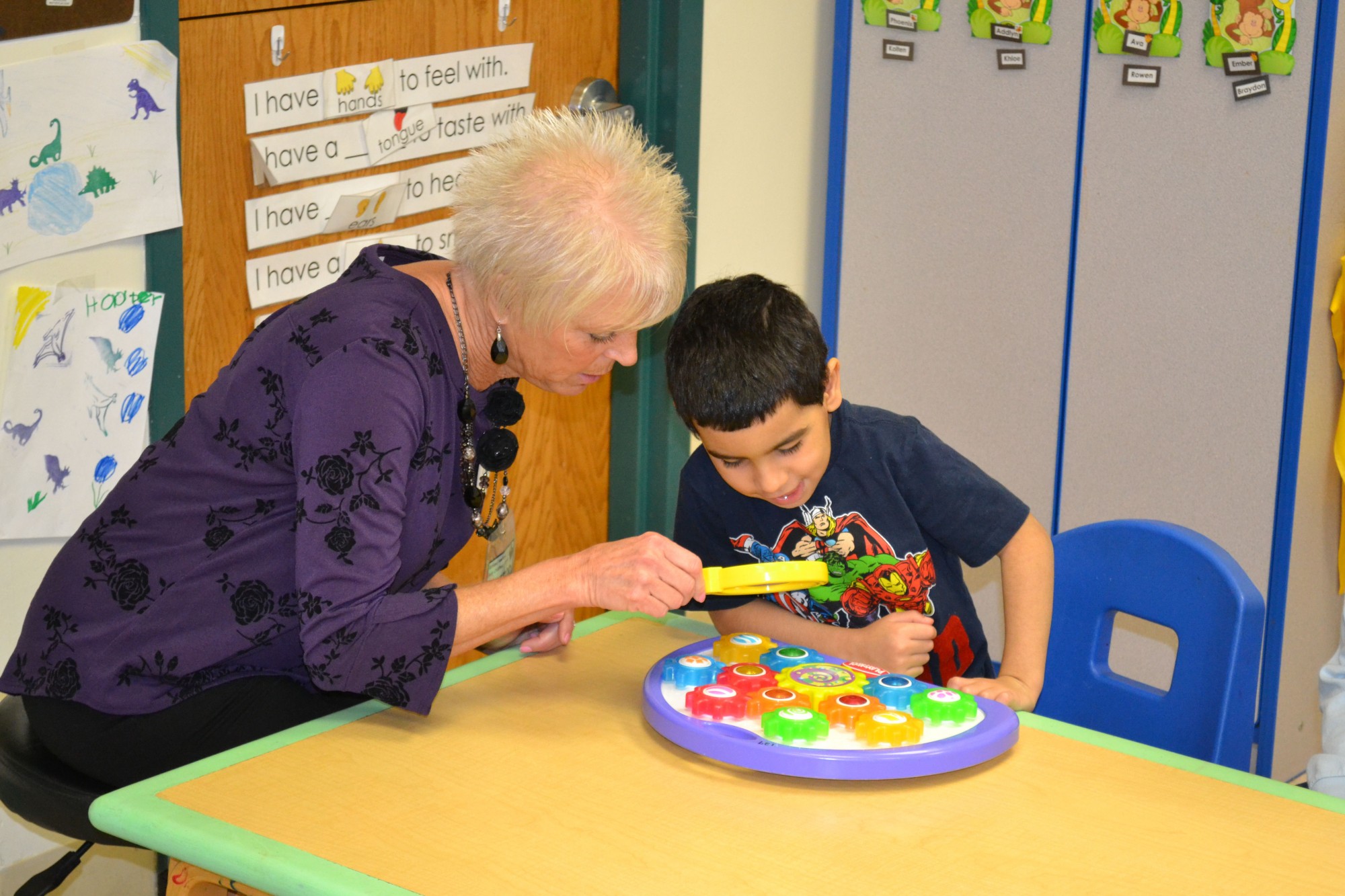 Richland Newhope holds 18th Annual Community Awareness Day
NEWS RELEASE
For Immediate Release – March 14, 2019
Contact: Jane Imbody, Director of Community Education, 419-774-4215 or jimbody@rnewhope.org
Richland Newhope holds 18th Annual Community Awareness Day
(Mansfield, OH) – Twenty-two people representing businesses, schools, and agencies in Richland County on Thursday participated in the 18th Annual Community Awareness Day sponsored by Richland Newhope/Richland County Board of Developmental Disabilities. The event is one of several activities marking Developmental Disabilities Awareness Month.
The purpose of Community Awareness Day is to increase knowledge and understanding of how people with developmental disabilities are supported in Richland County. More importantly, it serves as an opportunity to highlight a person's abilities and to show that people with disabilities can be valuable members of the community when given the opportunity.
"People with developmental disabilities work, attend school, volunteer, and are part of the community just like everyone else," said Richland Newhope Director of Community Education Jane Imbody. "This event is a chance for us to address misconceptions, build awareness, and hopefully increase inclusion in all aspects of our community for those we support."
During Community Awareness Day, participants first had an opportunity to learn how adaptive equipment can assist people with disabilities in the challenges they face daily. Then they were paired with hosts and taken to several Richland Newhope facilities, provider agencies, and into the community where individuals who receive county board supports work, live, or attend school.
These locations included: RNI, Inc. at 150 E. 4th St; Raintree at 721 Scholl Rd.; the Early Childhood Center at 255 Hedges St; RNI, Inc. at 985 W. Longview Ave.; Element of Art Studio/Gallery at 96 N. Main St.; Goodwill at 2154 W. 4th St.; and HR Choices at 308 E. Main St., Lexington. The Community Awareness Day event ended with a luncheon where the participants shared their experience.
This year's participants are members of the Mansfield-Richland Area Educational Foundation's 2018-2019 Leadership Unlimited class. Those taking part in Awareness Day were: Austin Baker, Directions Credit Union; Todd Blankenship, Richland County Regional Planning Commission; Katie Crall, SunGraphics; Lisa Duckworth, Richland Area Chamber of Commerce; Luisa Singletary, Area Agency on Aging; Megan Franta, Richland Newhope; Jim Platt, Therm-O-Disc; Keith Thomas, Gorman-Rupp Company; Jordan May, Cooper Enterprises; Ryan Smith, Richland Bank; Melissa Cary, Studio 19 Salon and Spa; Linda Chambers, Renaissance Performing Arts; Julie Chaya, Richland Public Health; Jason Painley, Mechanics Bank; Kimberly Lybarger, North Central State College; Stephen Rizzo, Mansfield City Schools; Jennifer Gray, Richland Newhope Industries; Tionna Perdue, NECIC; Colene Horning, Spherion Mid-Ohio; Joe Grimwood, Sutton Bank; Brandy Piacentino, 179th Airlift Wing; Shannon Sprang, Pioneer Career & Technology Center; and Pete Them, Village of Lexington.
In 2018, the Richland County Board of Developmental Disabilities (Richland Newhope) served more than 1,600 individuals through early intervention, preschool, transition services, day services, supported employment, residential, therapy, and other family support programs.
###
« Back to News Releases