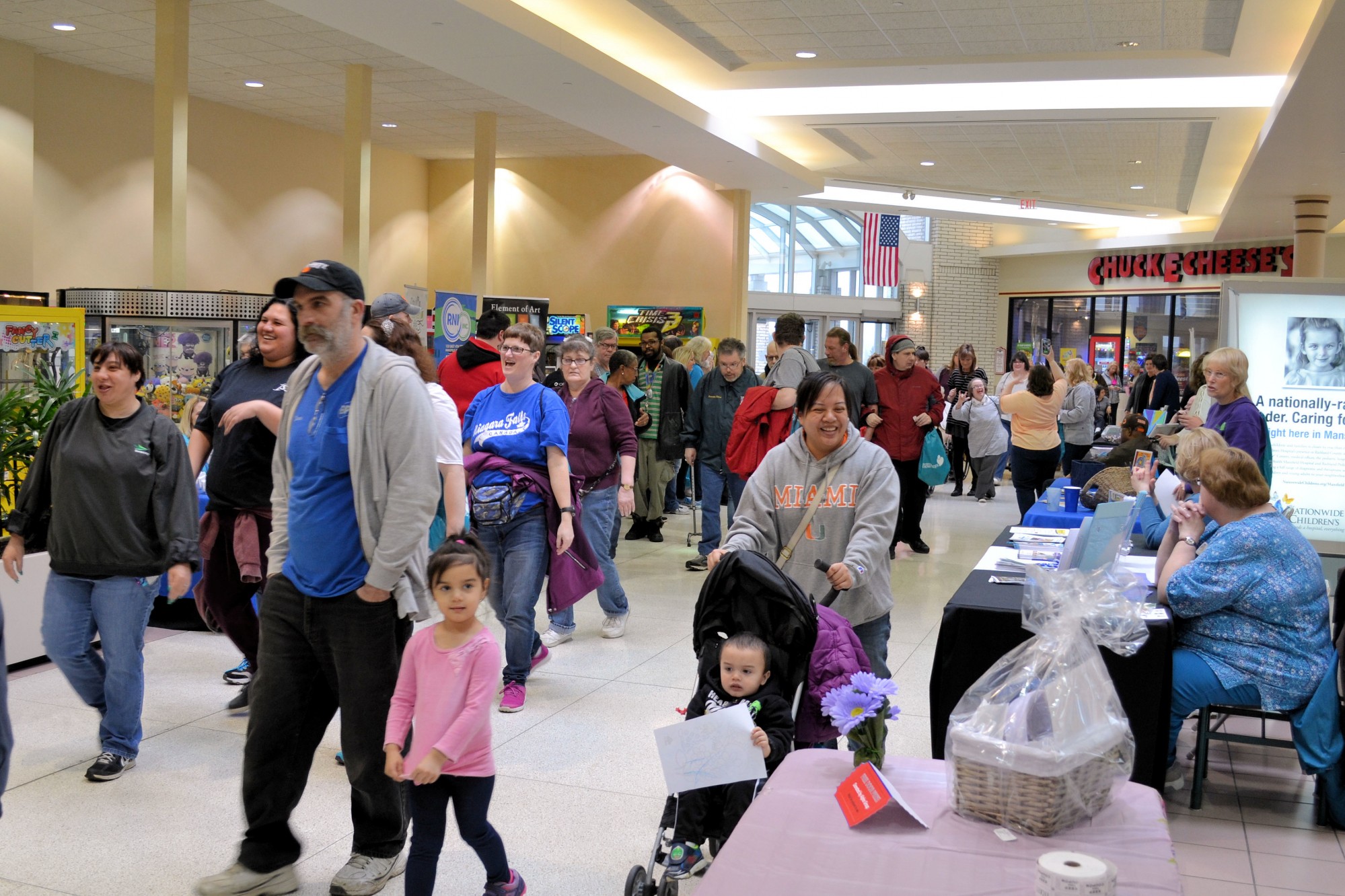 Mall walking event wraps up Developmental Disabilities Awareness Motnh
NEWS RELEASE
For Immediate Release – March 29, 2019
Mall walking event wraps up Developmental Disabilities Awareness Month
(Mansfield, OH) – Dozens of people from Richland County and beyond took part in the 2nd Annual Step Into Spring Fun Walk at the Richland Mall on March 29.
The free event culminated local activities to mark March as Developmental Disabilities Awareness Month. There was no required walking distance, although participants were encouraged to do at least two laps inside the mile or the equivalent of one mile.
The first 100 people who signed in received a goodie bag. During a short program prior to the walk, participants heard from Julie Burkhart, a certified nurse practitioner from Avita Health System. Burkhart talked about the benefits of walking.
"A walking event is a great opportunity to involve the entire community in an awareness month activity," said Richland Newhope Community Education Director Jane Imbody. "It's inclusive, it's good for your health, and it's a fun way to meet new friends."
Step Into Spring also featured an information fair. Several agencies and providers of services for individuals with developmental disabilities and their families offered brochures and other handouts and were available to answer questions.
Richland Newhope/Richland County Board of Developmental Disabilities (RCBDD) held the walk in collaboration with Richland Public Health, Richland County Children Services, the Mansfield Y, and the Richland Mall.
###
« Back to News Releases