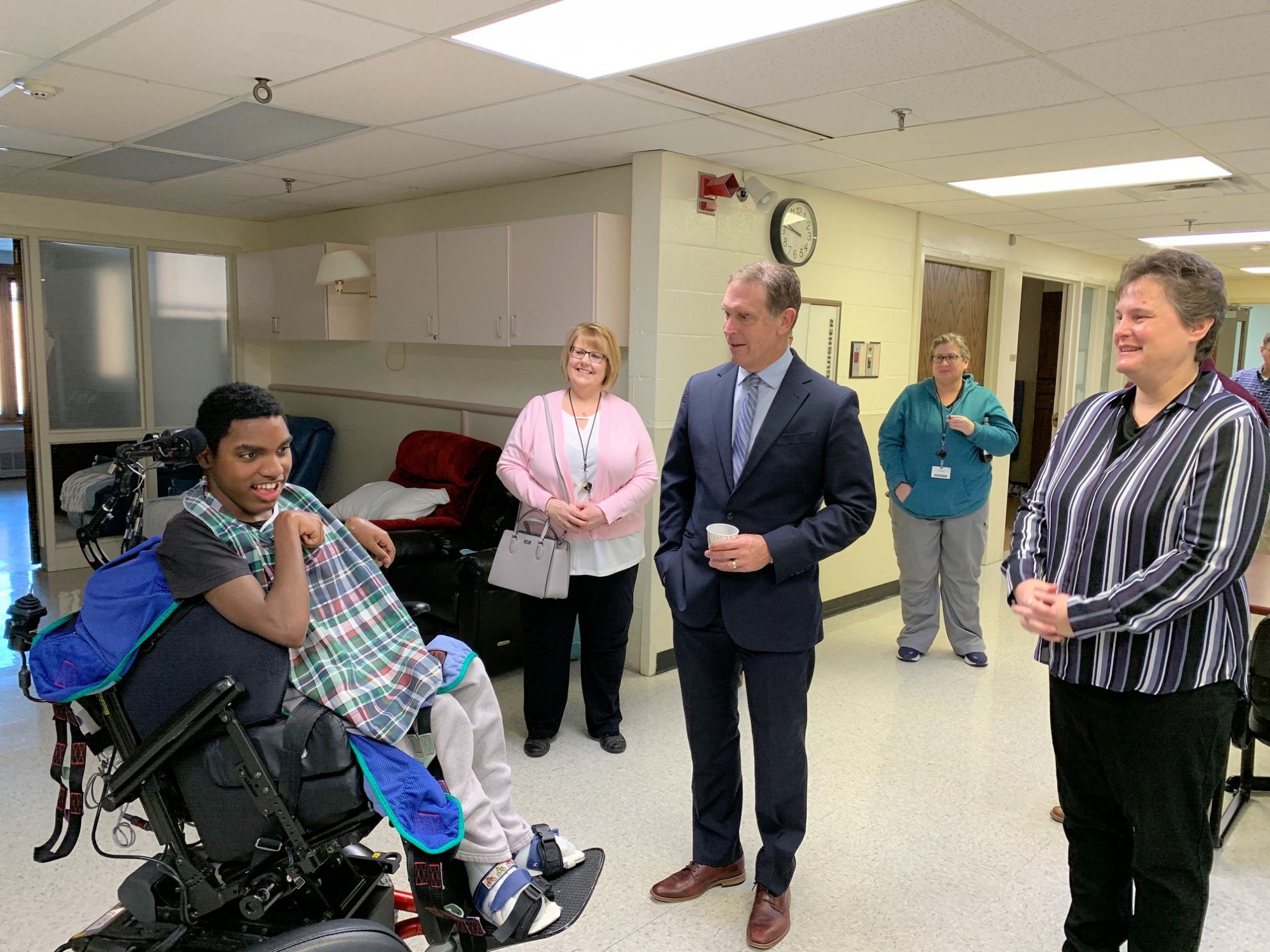 DODD Director visits Newhope

Ohio Department of Developmental Disabilities Director Jeff Davis visited Richland Newhope/Richland County Board of Developmental Disabilities yesterday. Accompanying Director Davis was also DODD Chief Strategy Officer Raivo Murnieks and DODD Legislative Liaison Jeremiah Wagner attended.

Director Davis met with Newhope staff at Raintree for breakfast and discussion, followed by a tour of Raintree. During the visit, he was able to observe the services provided to the individuals enrolled with services.

Following the tours, Director Davis attended a ribbon-cutting ceremony presented by the Richland Area Chamber of Commerce for the county's first multi-system youth care home.

In partnership with I Am Boundless, Inc. and Richland Newhope, the home is for adolescents from ages 14 to 21. I Am Boundless, Inc. will provide around the clock care from a trained staff that specializes in services including psychiatry, group therapy, family therapy, care coordination, case management, community-based counseling, and behavior consultation. These specialized wrap-around services help keep the adolescents in their Richland County community and offer congruency across all life areas.

When asked about his overall visit with Richland Newhope, Director Davis stated, "I saw a caring county, I saw leadership, I saw innovation, I saw true partnership; a future of our system."

"We were excited to have Director Davis, and some of his staff come and visit Richland County so that we could showcase some of the great things we are doing to support individuals with disabilities," said Superintendent Michele Giess.

Richland Newhope supports more than 1,600 Richland County residents through early intervention, preschool, transition services, day services, supported employment, residential, therapy, and other family support programs.


« Back to News Releases