Services for Adults
Richland Newhope (Richland County Board of Developmental Disabilities) offers a variety of services to assist adult individuals to live, work, and participate in their community. Many of these services are coordinated by our Service and Support Administration (SSA) in conjunction with our provider partners.
Adults (age 16 and above) are eligible for Richland Newhope services if they have a documented history of a life-long disability and significant function limitations in at least three of seven life areas. Areas evaluated are mobility, receptive and expressive language, self-care, self-direction, and capacity for independent living and learning.
Eligibility is determined by using Ohio's Eligibility Determination Instrument (OEDI). Referrals to Richland Newhope can be made by contacting Deb Marth at dmarth@rnewhope.org or 419-774-4456.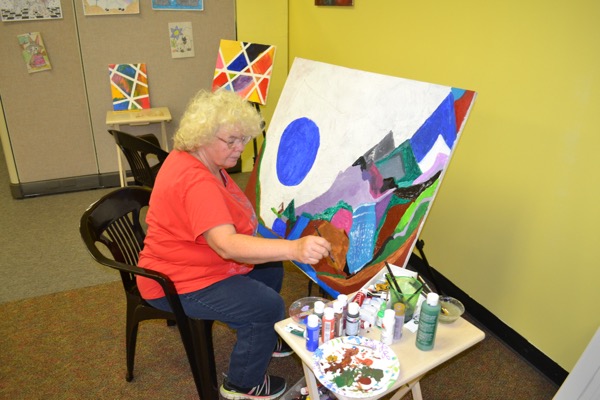 Service Coordination
Service coordination is one of our key responsibilities. Our service and support administrators, or individual consultants, help coordinate and connect individuals with developmental disabilities to their community.
Once you are determined to be eligible, you can select an individual consultant (IC) who assists in developing and coordinating a person-centered plan. Your IC will work with you and your team to develop a person-centered plan that will describe what is important to you and what is important for you. They will help connect you and your family to provider resources within the community that can help you achieve your vision of a happy, satisfying life. Monitoring and periodic reviews will be conducted to assure you are satisfied with supports/services in accordance with your plan.
Employment and community involvement is the goal of many adults, including those with developmental disabilities. We will listen to your goals and help connect you to the right resources to be successful.
We partner with a variety of providers and agencies, such as Opportunities for Ohioans with Disabilities (OOD), to help individuals find and maintain meaningful job and volunteer opportunities.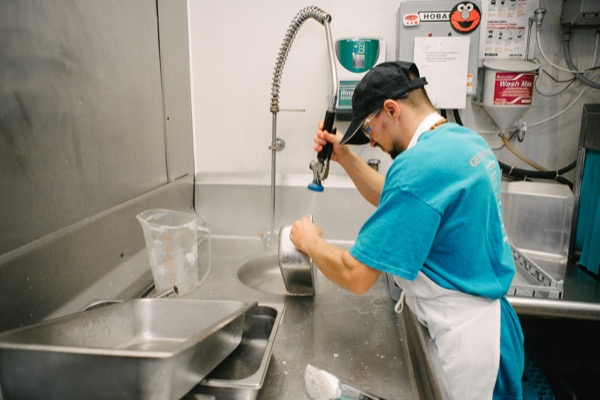 Employment Services

We understand that the individuals we serve must compete for jobs with the rest of the working world. We work to match the person's interests, strengths, priorities, and abilities to ensure he or she has the best chance to land a position and meet career goals. Services include career planning, skill development, personal care and assistance, social integration, and job coaching and training.
Volunteering is one of the most important avenues for individuals we serve to develop new friendships, increase independence, and contribute to their community. We can help connect individuals to meaningful volunteer opportunities.


We can connect you to our provider partners that offer a variety of opportunities in various settings to develop relationships, learn new skills, enjoy recreational and social activities, and gain increased independence.


We know that transportation can be an obstacle to finding and maintaining employment or just doing the things you want to do, like shopping or going to the doctor. We can help connect you to transportation options that are available so you can get to where you need and want to go.
The Richland Newhope therapy staff is committed to supporting individuals, families, and caregivers in the community to increase each individual's ability to be independent and part of the community. Referrals are received through the Service Support Administration Department.
Richland Newhope supports individuals to participate in the following self-advocacy groups and organizations that help foster community integration and friendships:
Aktion Club
Aktion Club is a community service organization for adult citizens who live with a disability. Sponsored locally by the Mansfield Kiwanis Club, its mission is to foster initiative and leadership skills, serve the community, integrate its members into society, and to demonstrate the dignity and value of citizens living with disabilities.
Best Buddies
Best Buddies is the world's largest organization dedicated to creating opportunities for one-to-one friendships, integrated employment, and leadership development for people with intellectual and developmental disabilities (IDD). Richland Newhope works with local chapters at several schools to foster friendships between students and individuals with disabilities.
People First
People First is a statewide organization that works with lawmakers and builds relationships with other advocacy groups and state agencies.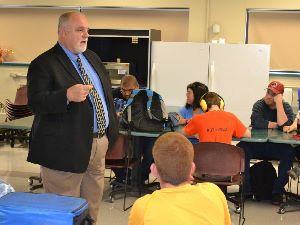 Project STIR
Project STIR (Steps Towards Independence and Responsibility) teaches individuals with disabilities how to use different supports, training, and technical assistance to increase their self-advocacy efforts.
Special Olympics
The Special Olympics first began in the early 1960s when Eunice Kennedy Shriver started a day camp for individuals with intellectual disabilities. Today, it is found in all 50 states, the District of Columbia, and 169 different countries around the world. More than 23,000 athletes are involved in Special Olympics in Ohio, including many in Richland County.

Richland Newhope is a strong supporter of the Special Olympics, whose mission is to provide year-round sports training and competition opportunities for children and adults with intellectual disabilities.
Special Olympics Richland County is part of Area 5 for the Special Olympics, which also serves Ashland, Crawford, Huron, Knox, Marion, Morrow, Seneca, and Wyandot Counties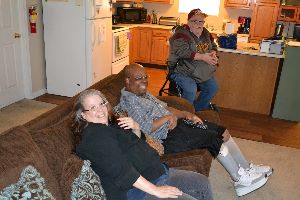 We provide a full range of services, including respite, at Raintree and several smaller group home settings. We also help individuals and families find other certified or licensed providers that can best meet their needs while providing increased independence and integration in the community.
Supports may range from "drop-in" services to 24-hour care, depending on the needs of the individual and available funding. If you would like to speak with someone about residential options please contact Rodney Willis at rwillis@rnewhope.org or 419-774-4226. Please keep in mind that there may be a waiting list for different facilities or funding programs. For a copy of the Richland Newhope Waiting List Policy, please contact Rodney Willis at rwillis@rnewhope.org or 419-774-4226.
Families who have loved ones with disabilities residing at home can receive support services through our Family Support program. Families can identify particular supports that would address the unique needs of their family. Services may include respite, equipment, home modifications, training, etc. Family Support Services are provided on a sliding scale based upon the family's income. For more information about Family Support Services contact Christina (Tina) Baker at cbaker@rnewhope.org or 419-774-4309.
Richland Newhope has also been operating intermediate care facilities (ICFs) since 1978. Raintree is the largest congregate living facility. It is owned by the Pediatric Developmental Center, Inc. (PDC) and is leased to Richland Newhope. Richland Newhope also operates several smaller group homes/ICFs. All intermediate care facilities are staffed 24 hours a day, 365 days a year. Services include assistance with activities of daily living, nursing, therapies, recreation, and program opportunities with emphasis on community integration. We also offer respite services for families needing temporary placement. For more information about Richland Newhope's residential facilities, call 419-774-4300.